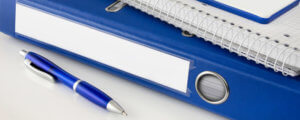 Trust our team of experts to print, collate and bind your booklets in a quick and efficient manner.  Our two-step quality control process will give you peace of mind on your project being done correctly and on time.
We can bind your booklets in any way you want.  Whether it's stapling, coil binding or three-ring notebook binders, we have everything we need in stock.  We can even insert custom printed index tabs or number tabs if you need that too.
Simply upload your digital file to our secure and encrypted system, or we can pick up your CD, flash-drive or portable hard-drive.  Or, if you give us the link, we'll download the file on our end.  Either way, or technician can get it done for you in record time.