Presenting Your Case With Video Helps Jurors Learn and Retain Information on Multiple Cognitive Levels.
Only through video can you communicate non-verbal information, such as tone of voice, volume and body language.  Juries have been known to retain information better, and can be persuaded, when communication to them is done in compelling videos that tell a story they can both hear and see.  Because of these reasons, video is an incredibly useful and strategic tool for your case preparation and trial presentation.
Our courtroom video presentation technology combines your videos and exhibits to create a powerful and persuasive presentation to educate and explain your case with maximum impact.
We are also able to help you with Video Conferencing services, using software tools such as Zoom, for depositions, hearings and trials.
Video Editing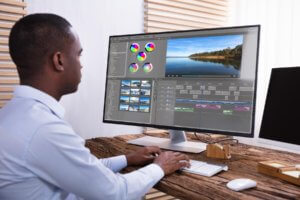 Our trial technicians are fully trained in video editing techniques, so they can create a powerful video demonstrative for your use in a demand package, hearing, mediation or trial.  They can speed up, slow down, zoom in and create still photos from video footage.  They can transfer video tapes to digital video files for importing into trial technology software.
Video Transcript Synchronization
The transcript is synchronized with the video and exhibits are hyperlinked for quick reference so the jurors can get a clear understanding by reading the words at the same time they are seeing and hearing the video deposition.  The video clips can easily be created for an opening or closing statement, or during the middle of your trial.
Video Depositions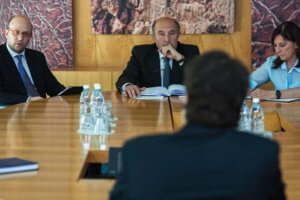 Video Depositions allows jurors to experience you case, because they can see and hear your witnesses testimony with a new level of emotional and logical understanding that mere words cannot express.  This emotional buy-in is the edge that will win your case.
There is no comparison between a video that is complete with body language, voice tone with emotion, and an emotionless quote read by an uninvolved party.  The impact of video is immeasurable.
Video Medical Exams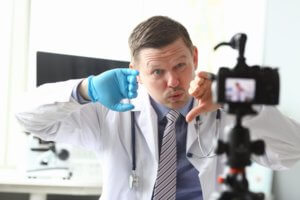 Capturing a medical exam on video brings the courtroom into the examination room, while being minimally invasive to the examination proceedings.  The video also documents an  accurate time reference as to the exam date as well as the start time, ending time and duration of the exam.
Day-in-the-Life Documentaries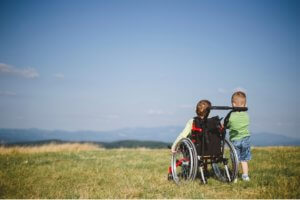 Instead of trying to orally describe the difficulties your client experiences in his or her daily life, you can visually show what this person has to go through each day.
Day-in-the-Life Videos, also known as Activities of Daily Living Documentaries, are the only way to demonstrate the impact a traumatic event has had you your client by showing the  individual's specific physical challenges, and capturing the emotional ones.  The jury can witness firsthand the daily struggles that both the victim and their family suffer every day, which helps the jurors understand the costs involved in the life care plan.