Copying and Scanning at Your Facility
At CopyScan Technologies, we understand that Security and Confidentiality is important when choosing a company to Copy and Scan your Litigation Documents, even if the project needs to be done On-Site.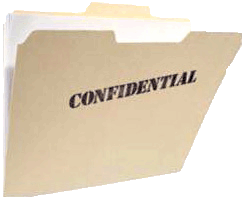 Once you put your documents in our hands, they never leave our facility until the job is completed. Our professional staff works 24 hours a day, 7 days a week to ensure that your duplication work is completed efficiently and quickly in a secured building that is monitored 24/7 by CCTV and is not open to the public.
However, sometimes your case has special circumstances and your documents can't leave your firm or your client's office. CopyScan Technologies specializes in On-Site Document Scanning, and we're available wherever you are, whenever you need us. If you have a project you need completed at your office, just let us know and we will be on our way with our portable equipment!
Before we leave, once the documents are scanned, we can give the images to you on a portable hard-drive or thumb-drive. Or, we can bring the data files to our confidential production center and upload them to you through our secure FTP portal. If it's part of an eDiscovery project, we'll process the data and upload it to our eDiscovery system. Either way, we'll get the job done!
We go the extra mile to guarantee the security of your documents. No other copying and scanning company compares.