Small business graphic design on a budget.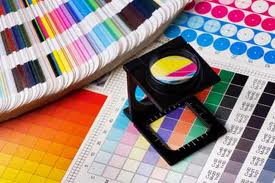 Only CopyScan Technologies offers the expertise of a professional graphics design team, the capabilities of a high volume commercial printer, and a full range of graphics services — all with a small business budget in mind.
Large, small or oversize formats are no problem, thanks to our advanced reproduction equipment that turns your graphics into vivid, offset-quality displays that will capture your customers' attention.
CopyScan Technologies also has a wide variety of materials in stock to turn your graphics projects into business-building masterpieces. From start to finish, our team of graphic design specialists can consult with you to ensure your finished product is precisely what you expect.
CopyScan Technologies has the tools to help your business succeed. From multimedia training, product presentations and in-store displays to laminations, menus, and oversize photo mounts, we can get the job done — all in one stop.
Running a business is hard. Using CopyScan Technologies' in-house graphics studio is easy. One Stop. That's the CopyScan Technologies advantage.