Medical Records Scanning for Paperless Charts
From Patient Record Back-File Scanning and Indexing to Customized EMR Software Management Programs, CopyScan Technologies Is the Only Source You Need For All Your Medical Chart Needs.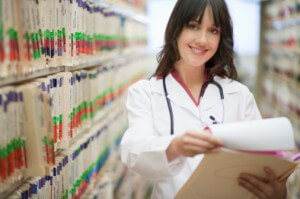 HIPAA / HITECH and EMR legislation have brought sweeping changes to the medical profession.  With Paper Patient Files, anyone inside or outside of your office — physicians, vendors, even other patients — can create a potential and recurring liability for your medical practice with stiff fines for mishandling or exposing patient records.
The way to prevent that is with a proper and approved EMR / EHR system.  This protects your files from falling into the wrong hands, or even seen by the wrong person, which could potentially be a problem with HITECH.
CopyScan Technologies offers a full range of medical records services all in one stop, and can help you through the process of getting your medical office paperless, so you don't have to worry.  This allows you to do what you do best.
We can box up your current patient files in an orderly manner, either entirely or in batches, and scan them in our secure and confidential production center.  If you need a file back in an emergency, we'll get the original paper file right back to you or scan and securely transfer the digital file to you; either way, it's your choice.  Because of our experience in scanning Patient Charts, since 1995, we can deliver a scalable EMR program built and designed to your exact specifications.