Save Time and Money with Bundled Scanning and Shredding Services!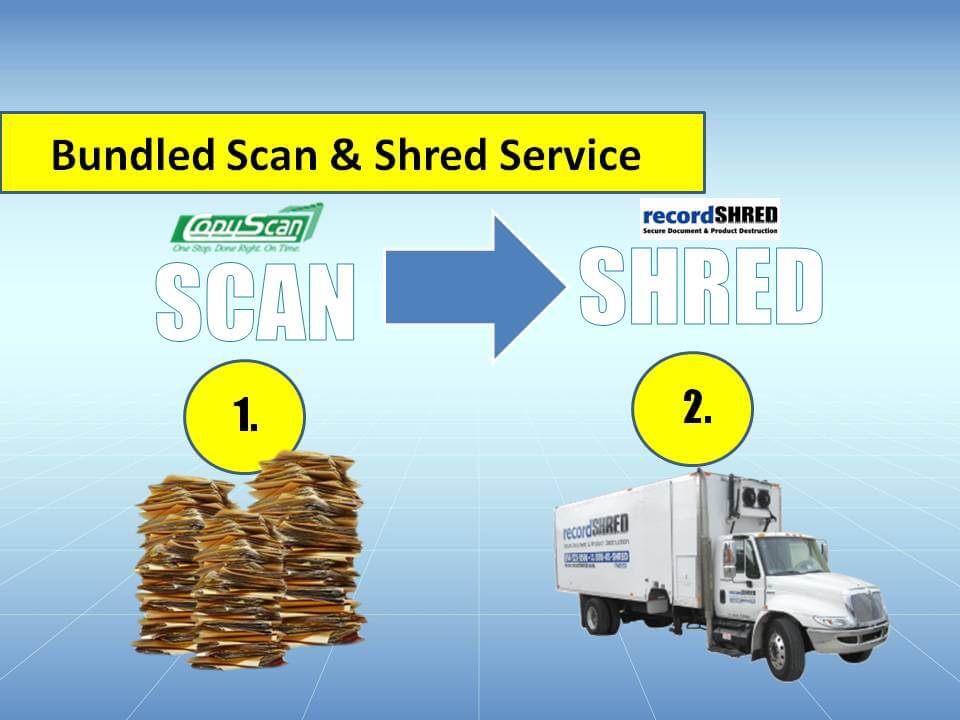 Scan and Shred services from CopyScan Technologies, makes it easy to turn your office space into a clutter-free, highly efficient center of productivity.  Businesses large and small can redefine their workplace in One Stop, while Saving Time and Money.
The CopyScan Technologies Scan and Shred solution combines our High-Volume Archive Records Scanning and Imaging services with Secure & Confidential Shredding.
According to a recent study conducted by AIIM, the Association for Information and Image Management, senior managers in 57% of organizations have become more conscious of the business risks of poor information management and records keeping.  Paper Records are not secure, and get lost too easily.
Ongoing regulatory compliance issues, potential client litigation and other factors make paper-choked office environments more costly than ever to maintain.
Contact CopyScan Technologies today for a FREE Scan and Shred assessment and put an end to endless paper management for good!