Large Format and Oversized Poster Digital Printing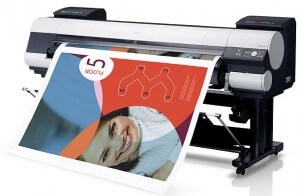 Print and Duplicate All Your Oversized Documents, Blueprints, Graphics and Photos in Record Time – Even in Full Color!
When you need to print large format documents from a digital file that are larger than 11 x 17 — whether it's a blueprint, engineering drawings or enlargements of photographs, CopyScan Technologies can do it quickly since we have all of the equipment we need in-house. This is just one of the many specialized document services we offer.
Our in-house graphics department specializes in reproductions of technical drawings, sketches and more, whether in full color or black & white!
Our most common sizes are 24×36 and 36×48, but we can Print and duplicate pretty much any size you need. The Oversized Prints can even be mounted on a foam-core board to use as a signs, both indoor and outdoor.
No matter what size or format you have, CopyScan Technologies has the solution for digital printing!