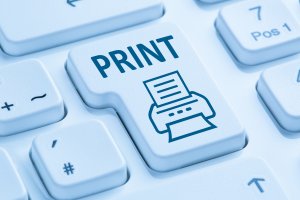 Save time and money using our state-of-the-art digital printing service.
Whether you need booklets or binders printed for board meetings, training programs, departmental meetings, client presentations, or even trial binders for the courtroom, we'll print professional cost-effective copies in Full Color or Black & White in any size.
We're you're single source for all of your digital printing needs.
Our Digital Printing services include:
High-Speed Document Printing:  Whether it's large format posters or bound color presentations, our equipment generates the highest quality prints for these critical meetings.
Print Files from Email, Disc or USB:  You can upload your files to our secure FTP, and we'll print and finish your project to your exact specifications.  We'll either deliver locally or ship to you via Fedex or UPS.
Large Format / Poster Printing:  We can print your blueprint drawings or oversize color photos on our wide-format digital printer, and even laminate or mount it on foamcore board.  We'll get it done within budget and on time.
Binder / Booklet Printing:  Our operators can print, collate and bind your manuals or binders and insert custom tabs where needed.  Whether it's for a meeting or for the courtroom, our process will give you peace of mind.
Trial Binder Printing:  We can print your trial binders from a digital file, in color or black & white, then collate and add tabs and deliver them to your office, war room or courtroom for you.
Banner and Sign Printing:  We can print your banner on vinyl in almost any size, or print a poster and mount it on a foam-core board for display.
X-Ray Digital Print:  We can print your Xray or MRI DICOM image to either a film or poster.
Custom Graphics Design:  Our creative graphic artists can help you lay out and design whatever you need printed.