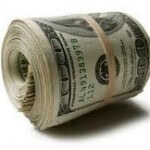 Medical practices that have suffered a bad install have turned back to standard dictation after finding out the EMR they have implemented was not built for speed.
To reduce costs, others have made an effort to implement voice software to try and cut transcription costs. This translates to turning the doctor into the highest paid transcriptionist in history, which is not an efficient use of a physician's time.
Some EMR companies simply don't have a solution for automating the clinical documentation in the clinic. These companies have no other choice but to push the doctor to continue to dictate.  These companies call their solution an EMR Hybrid.  This is nothing more than an EMR provider's shortcut to a total solution.  But in the medical profession, where timing is everything, a half-baked EMR system doesn't cut it.
EMRs that Don't Save Time
Tim McKenna, Vice President of Sales for leading EMR software provider MD Logic, says his company is often called in for EMR Re-work when another company fails to deliver a full-service solution and the medical practice is held hostage to manual dictation.
"Our latest technology is easily adopted and has given the doctors and staff a one-button touch that immediately updates everyone with the status of each patient in the clinic," said McKenna. Imagine being in complete control of the patient workflow.
The unfortunate truth about speedy EMR installs is many practices don't know what they need. Only a handful of EMR companies offer a truly integrated workflow program that touches everything from patient records to appointment scheduling.  When a practice selects the wrong system for their needs, the end result can be costly.
Providers that have invested in complete EMR programs understand the importance of choosing a device that will allow the clinic to quickly capture any new data required by the meaningful us requirements.  Unfortunately the EMR market is flooded with EMR vendors that have developed slow cumbersome pick-list mouse driven system that will not save time. These physicians will be forced to adopt a faster input device to keep pace with collecting the patient data.
Real-Time Documentation
As doctors more forward in compliance with gathering more clinical data it will become essential to use the fastest input device available in healthcare, allowing healthcare providers to document care "real-time" in the examination room.
For more information, contact us today for a FREE Consultation!